Why we use Regulator Boats as Nantucket Fishing Guides
July 1, 2018
|
Comments Off

on Why we use Regulator Boats as Nantucket Fishing Guides
|
Uncategorized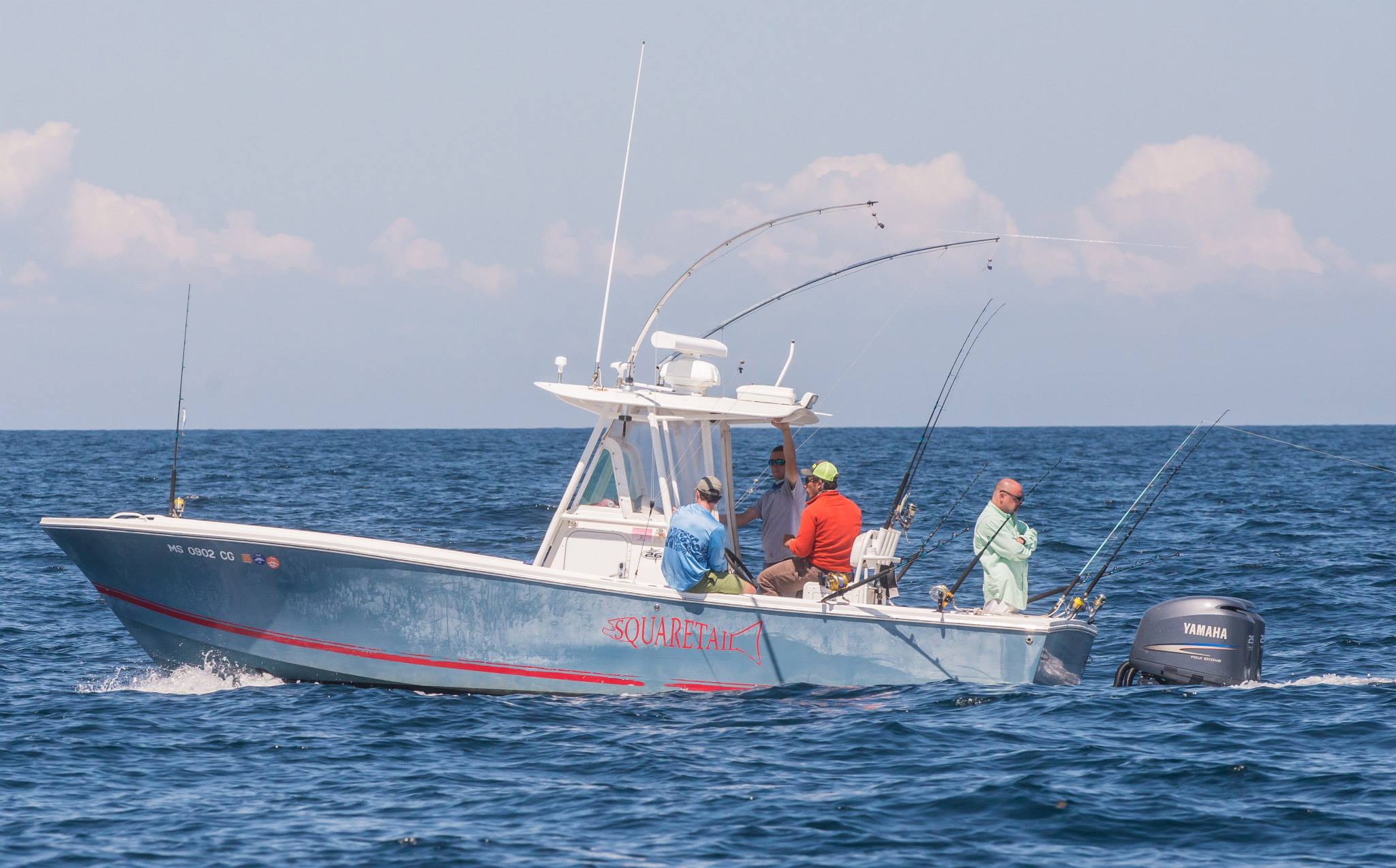 We get the question all the time, why are you guys a regulator fleet? The answer is simple, they are awesome, and they are the perfect boat for the fishery that we have today. The biggest change in boating in the last 20 years is the reliability, size and power of outboard engines. Literally 20 years ago, only runabouts had outboards and everyone turned to inboard motors as they were efficient, reliable and lasted. They were not fast, but neither were the outboards at the time. Yamaha, Honda, Mercury, Evinrude have all developed incredible engines now that has forced most boat manufacturers to develop hulls designed for these outboards.
So why regulators? The Nantucket fishery is awesome, but what we have discovered over the years is that if we go where everyone else goes, we are only giving our customers the experience that anyone can give them. Instead we want the option to go to where we know the fish are. If we know the squid are pushing at an offshore rip 10 miles east of the island, we want to go there. If we want to fish off of Tuckernuck, but the fishing is slow and we want to adjust, we can, as we have the speed. If we want to chase tuna with spinning reels, we can, because we can share them down. Our boats go 40-50 MPH. Not because we need to, but because by doing so we give our clients the best opportunity to have an experience that they will always remember.
We also love Regulators as Nantucket is known for having some NASTY weather and we want to make sure that if a storm kicks up, we can get ourselves home. The regulator is an awesome boat for Nantucket waters, for the rips, for the swells and for all that mother nature wants to throw at us.
We are being sincere when we say that we know the boat market very well, we are convinced there is no better boat to guide the offshore waters of Nantucket than the Regulator.