Nantucket Striped Bass Fishing… Moving Water is necceary
April 28, 2017
|
Comments Off

on Nantucket Striped Bass Fishing… Moving Water is necceary
|
Uncategorized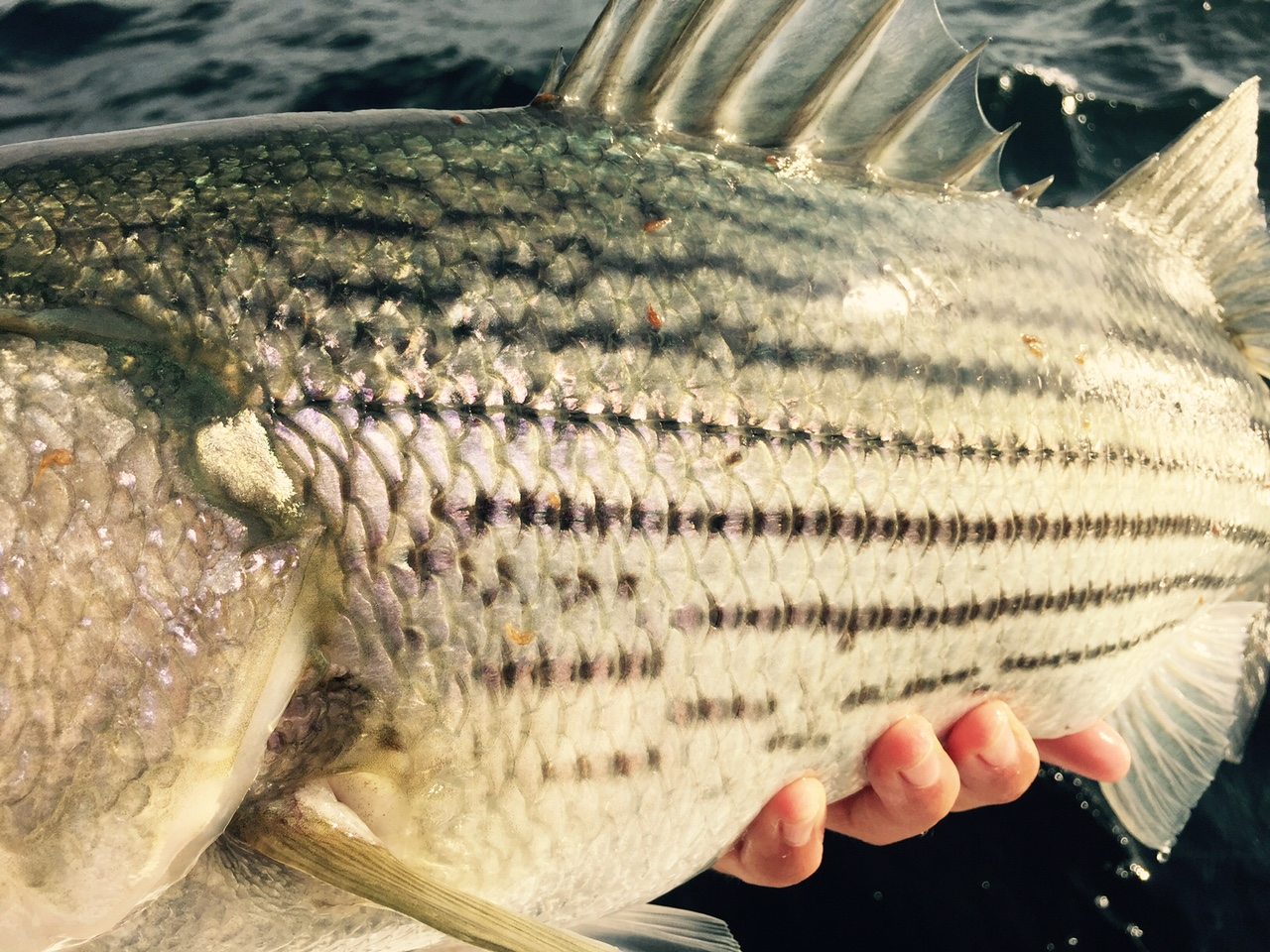 Nantucket Striped Bass Fishing is what most clients dream about when booking a charter. As a charter boat captain I schedule my trips to leave the dock when the tide is just starting to move. I do this because we are told that we catch more fish when the tide is moving. Why you ask, its fairly simple: Striped Bass like all other species that need to feed themselves hate to work, they like the bait brought right to them. That's why fish staynear rocks or on the backside of sandbars or in holes, they want to eat as much and work as little as possible. Bait is difficult to catch, unless a current is moving and the bait is out of control.
This is even more true with the ocean's superfood…squid. Squid truly are the ocean's super food. Just about every pelagic specie eats squid at some point in their life cycle. The issue with squid and Striped Bass, is that Squid are hard to catch and in the open water, in fact, many argue impossible. But with a moving current, especially one that moves at 5-7 knots, the squid don't stand a chance and the Striped Bass now have the advantage. Especially over a shallow offshore rip where the squid can not go up or down.
Nantucket Striped Bass Fishing is awesome… but it is different than many other places. In BlockIsland the Stripers hang around the rocks and you must use weight and fish off the bottom. In the Canal, the fish are on the bottom behind all the boulders waiting for the bait to flush past them like in a river. Off Cuttyhunk fishermen use cut nait to attract the bass out from the depths. Nantucket Striped Bass Fishing is different as our deepest stretch of water is 30 feet, we have very little rocks and we have a TON of squid, which is a bass's super food. So to catch these fish, we must find them when they are at their most aggressive. Bass are at their most aggressive early in a tide cycle and when the bait just shows up. There are times when you see fish get explosive when the tide lays down, and while that situation is epic…its not consistent.
For more info check out the following article