Nantucket Squid and the role they play in our fishery…
June 12, 2018
|
Comments Off

on Nantucket Squid and the role they play in our fishery…
|
Uncategorized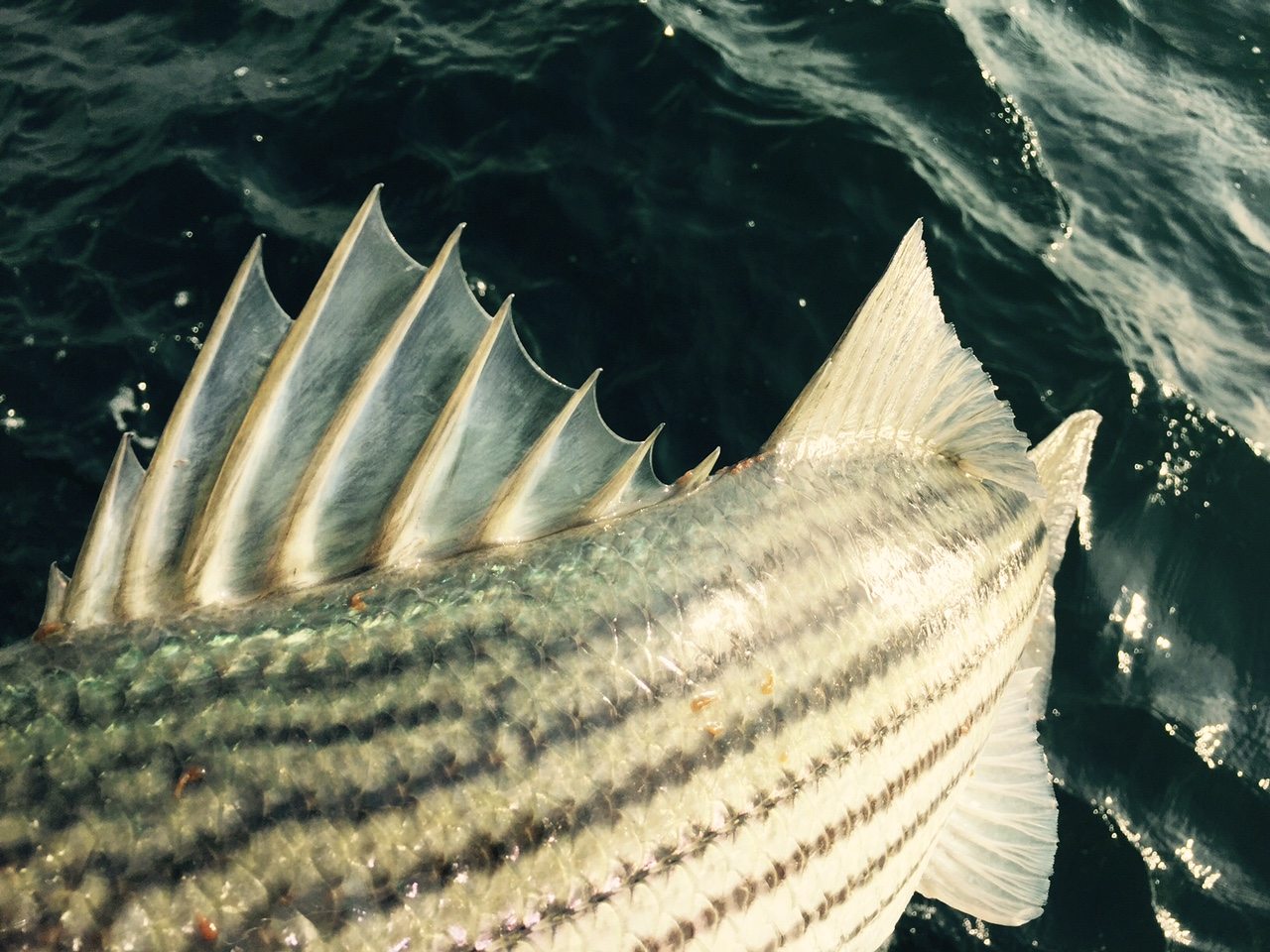 Anyone who has flown to Nantucket over the last 7-8 years will tell you about the dozens of trawlers that aregoing back and forth south of the island. Most of the island has now realized that these trawlers are Squid Fishermen and they can tell you about the nantucket squid debate. The way they fish is to lay a 5 inch net on top of a 1.5 inch net and drag this net along the bottom floor. There is no question that calamari is a "hot" dish in restaurants these days and thus the market for fresh calamari is as strong as ever. It was also discovered 7-8 years ago that Nantucket has some of the best Striped Bass fishing because of all the ocean run squid we have. South of the island, Squid for years and years have laid their eggs (Squid Mops) on the ocean floor and Nantucket and Cape fishermen have benefitted from this reproduction ground with incredible striped bass fishing. The Sound and Nantucket do not boast natural striped bass habitat, but our abundance of the stripers number one food source does keep them coming back every year… until that food source is taken.
Squid and nantucket Squid in particular! are the perfect food source for these fish and they crave it. The issue with Striped Bass and squid is that unless the squid are caught in a current (Think Rip) the striped Bass are not agile enough to catch them. South of the cape, west of nantucket and east of nantucket is loaded with Sandbars and rips that give striped bass the opportunity to feed. This supplys the fish with food and recreational fisherman with a mainstay activity that has been a center piece of cape and islands life for years.
The issue now though is these Squid Trawlers are not only catching up the bait, leaving the bass without food, but they are destroying the habitat upon which the squid reproduce. Many of Nantucket's fishermen have worked incredibly hard trying to push off these trawlers and we have had some success. The state is keeping the boats out of nantucket waters during the summer season, but an archaic law is allowing these trawlers within three miles of the island at the beginning and end of the season.
So the long and short summary is the squid are important and the fight to push off the trawlers is just as important.