Bill Fisher Outfitters…Who is our perfect customer?
April 21, 2017
|
Comments Off

on Bill Fisher Outfitters…Who is our perfect customer?
|
Uncategorized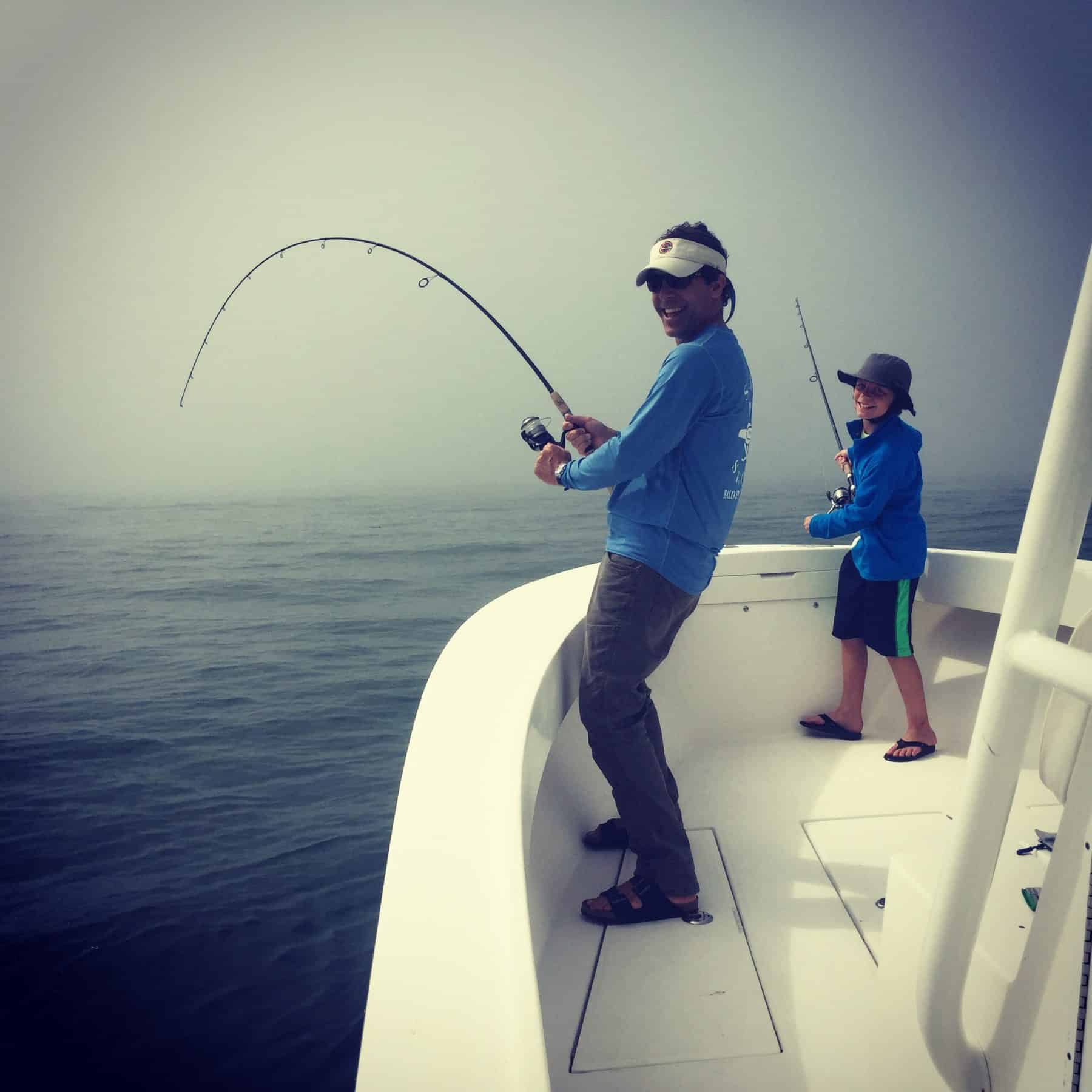 When we receive a call from a customer looking for a Nantucket Fishing Charter, we rarely sell ourselves before asking the customer some questions. You see, if we take the right person fishing, we know that that person will be a customer for life. In five years we have grown from 1 boat to 5 boats. This is not luck nor marketing, but providing customers with a great experience. That being said, we know that we are not 100% perfect. We do know if someone is the right fit to fish with us and the fishing isn't perfect, that customer will understand, but rarely, if we take the wrong customer can we win them back.
So who is the "wrong customer?" This actually has nothing to do with personality or whether they treat people poorly…(We don't want those people fishing with us anyway) but understanding a clients expectation. When you fish with Bill Fisher Outfitters, we make you work. We take you to where the fish are, we will teach you to cast, but ultimately, the success of the experience falls on the fisherman, not on the captain. Often the spots we take customers is bumpy or uncomfortable, but we do this because the fishing is worth it. If someone wants a casual boat ride and just wants to troll and be part of the action, we are not the guys for you.
This does not mean though, that we are the Nantucket Fishing Charter for just the die hard… we are not. We like to think that we service the die hard, but love fishing with the person/people/families that want an authentic fishing experience. We want people to come with us and feel as if they are part of the experience. That what they are doing is unique and that they are gaining a skill andlearning the whole time. If you are a hard core fly guy who wants a 30 lber we can do that… If you are a dad who wants to take your kids and wife and teach them what Fishing Nantucket is all about, we are your guys, if you simply want to get on the water for a few hours and pick your feet up and watch the boat catch fish, look elsewhere. At BFO, we will put you to work, but you will love it, assuming you are willing. That is the Nantucket Fishing Charter outfit that we are.
Most importantly though, when you get off the boat, we don't want this to be a check the box experience… We want this to be a trip you talk about. Whether we catch one fish or 30, we want it to be memorable and we will work to make sure it is.
Tight Lines,